Bluetooth Activity Tracker Ver 2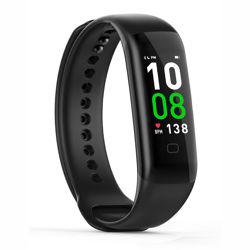 Zewa's new generation Bluetooth Activity Tracker is a one of a kind connected health product. It uses Bluetooth BLE to synch information with Zewa's free Smartphone app. The App analyses readings over time and displays charts and spreadsheets.


Programs up to 5 reminders which are displayed on the tracker display.



OLED Color Display
for clear- easy to read number.
Uses standard USB charger.



Transfer Readings Automatically
from Activity Tracker to Mobile device.
Automatic transfer
eliminates the need to enter measurements by hand.
Review data in app.
Converts data into charts and spreadsheets to easily spot trends that can help you and your healthcare professional manage your health.
Take Control!
Add additional Zewa Bluetooth devices to monitor more vital signs using the same app.
Free App
is available in Google Play or Apple store.