CELLULAR - Automatic Blood Pressure Monitor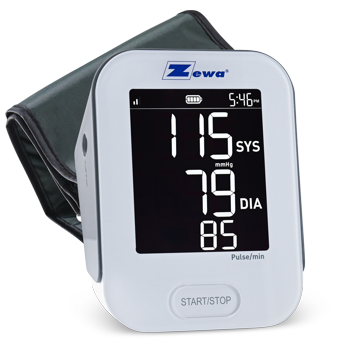 Model: UAM-950
Zewa Medical's New Cellular Upper Arm Blood Pressure Monitor features 4G Cellular technology for easy streamline connectivity in remote patient monitoring. This state-of-the-art monitor includes our exclusive wide-range cuff accommodating most patients arms ranging from 8.6"-16.5" inches in circumference. The dynamic, large easy-to-read screen incorporates a convenient backlight. There is no need to manually record patient's reading as the device automatically records the time and date while storing the last 60 measurements. This next generation wireless blood pressure monitor includes IHB detection, an indicator icon that illuminates when certain heartbeat irregularities are detected during measurements. *Compatible with Zewa's Proprietary Device Management Portal. An exclusive Zewa solution for Connected Devices.

1 x 60 Reading Memory:
Monitors and tracks 60 readings for one user.
AC Adaptor Connection:
Use the device with an AC adaptor instead of batteries (
AC Adaptors are available but not included in all models
).
Date and Time Function:
Automatically stores the date and time when a blood pressure reading is taken.

Cellular:
4G Cellular Data Transfers.

Irregular Heartbeat Indicator:
If irregular heartbeat is detected, an indicator icon will appear alerting you so you can consult your medical professional.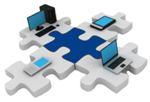 Cellular devices and data plans are managed via Zewa Connect, a streamlined and exclusive Device management portal.
Transfer Readings Automatically
from Patients' Blood Pressure Monitor, streamlining data collection through a Cellular Connection allowing direct integration into an EHR or RPM platform.
No Complicated Set up;
Easy-to-Use, out-of-box functionality. No Pairing Required.
Realtime Data;
Patients' Data is automatically transferred after each blood pressure reading is taken.
State of the Art Technology;
D
esigned exclusively for Remote patient Monitoring.
Product Includes:
1 x Blood Pressure Monitor

1 x Cuff

1 x Storage Bag

4 x AA Batteries

1 x Instruction Manual

1 x Getting Started Guide